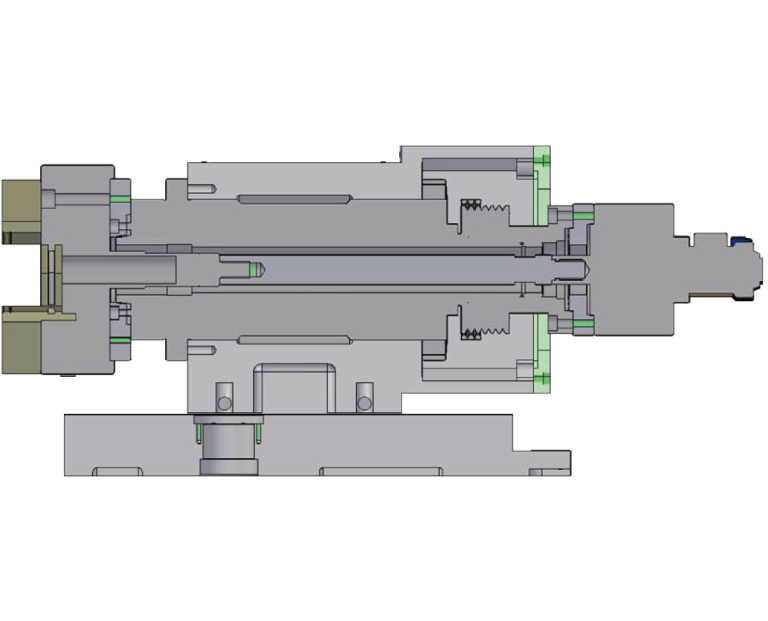 The spindle head design places the center of gravity at the rear portion to help balancing the whole spindle mechanism to increase spindle accuracy and loading capacity.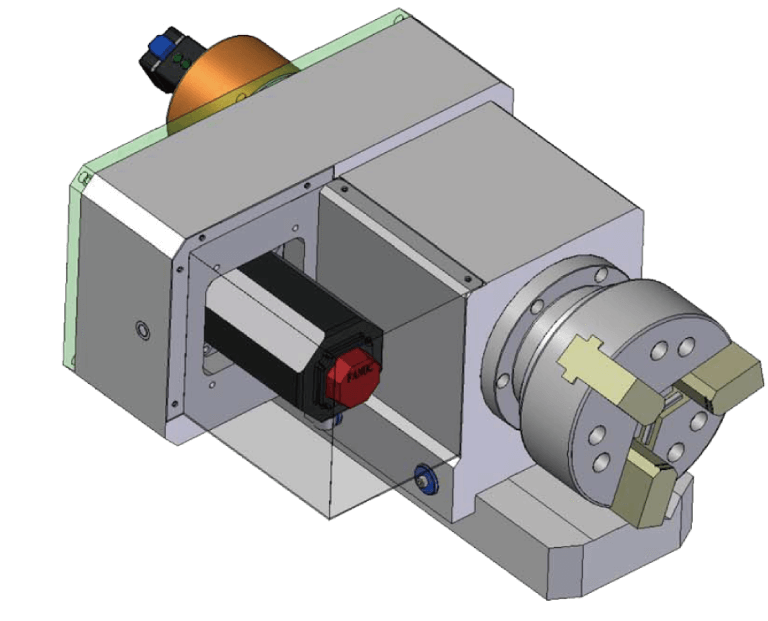 Spindle driven by servo motor offers optimum speed and torque performance.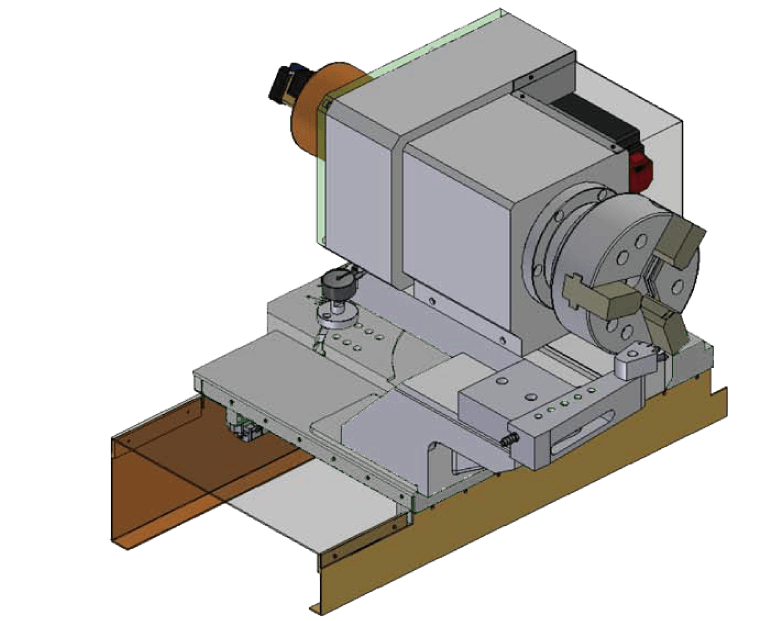 X axis lower slide design offers easy adjustment of the workhead for grinding parts with different lengths.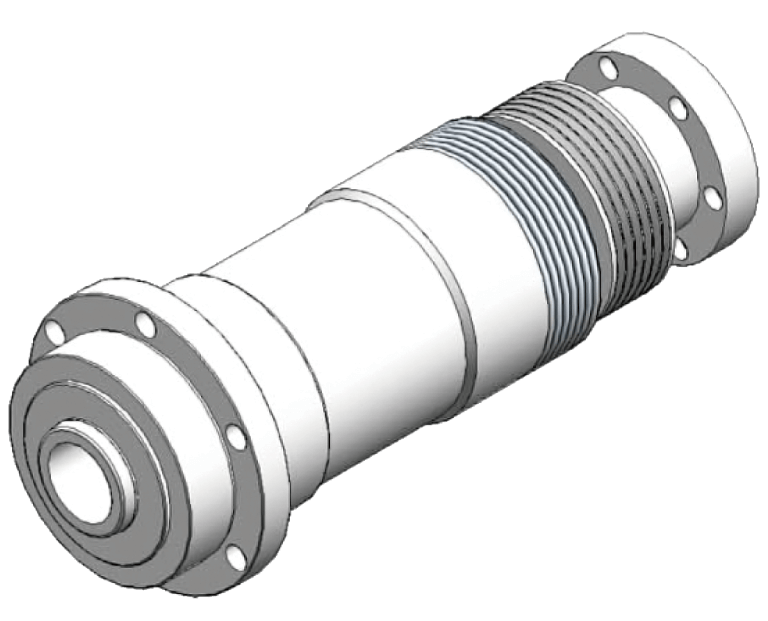 Complete one piece cartridge spindle can avoid the eccentricity of spindle housing and reduces the heat increase for spindle longevity.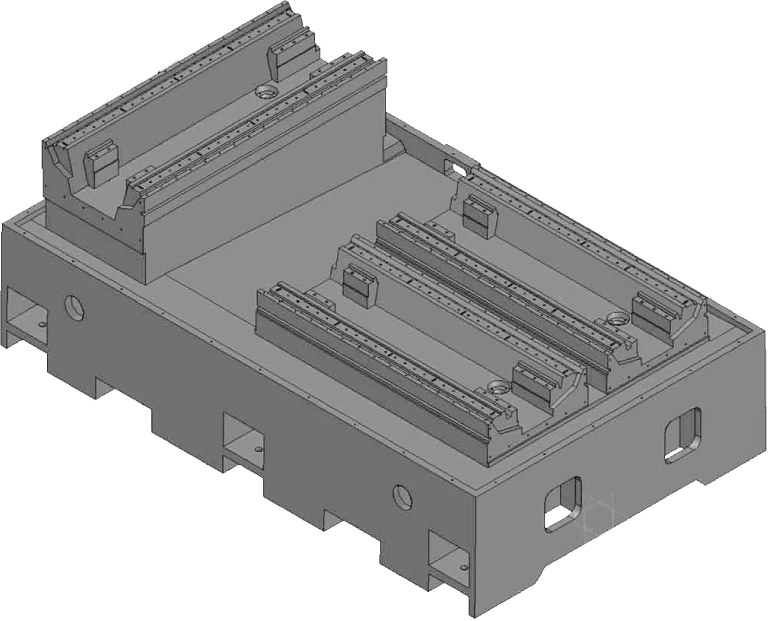 Low-gravity base structure, with slant bed design for better coolant draining and grinding swarf removal.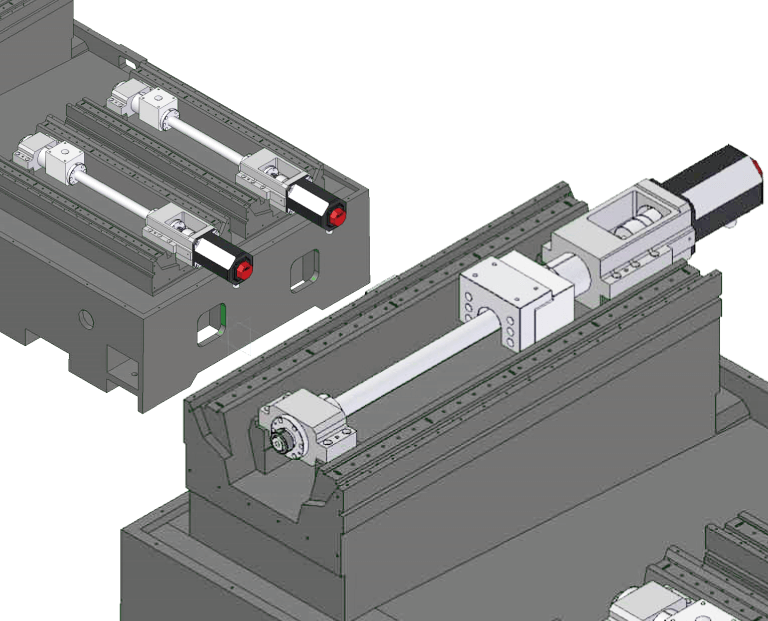 C1 grade precision ball screw with large leading pitch is used to achieve high accuracy.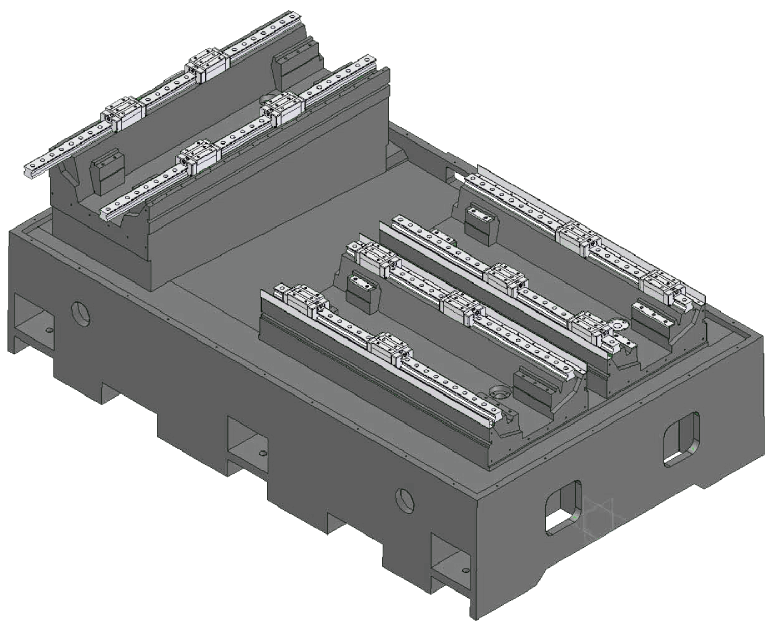 Machine incorporates roller type linear guide ways for X/Z/Y axes for high dynamic rigidity and better loading capacity. This drastically increases the grinding accuracy.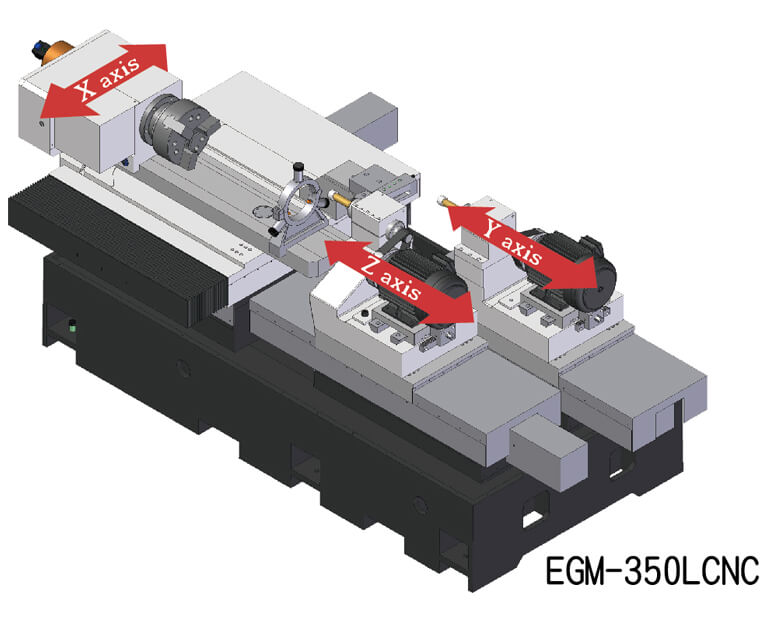 Low-gravity base structure and operation panel are designed to meet ergonomic requirement
Combinations of grinding operations for internal, external, end-face, groove, radius, internal & external step, and taper grinding can be executed in one chucking. Thus, it greatly increases grinding efficiency and also ensures better concentricity and accuracies of the ground parts.
EGM350 series CNC control systems are available for MITSUBISHI* or FANUC** control. It also can be operated with graphic conversational programming (Option) Therefore, it eliminates the need for G-code programing, and is easy to learn and use for grinding operation even for beginners.
(Mitsubishi M80 / Fanuc 0i-TF)