Graphic conversational dressing modes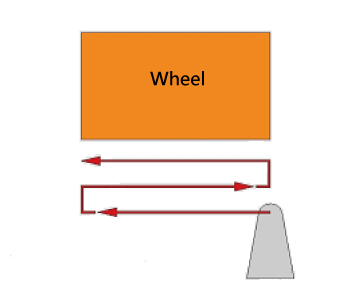 Flat Dress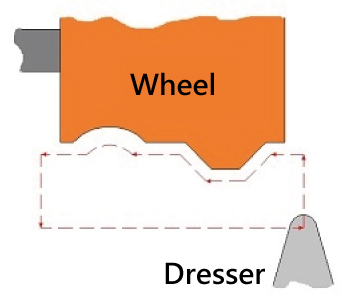 Profile Dress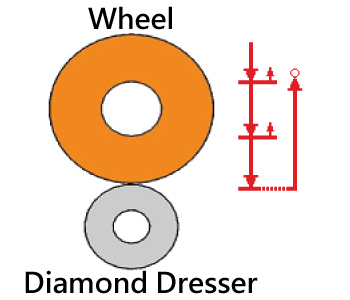 Forming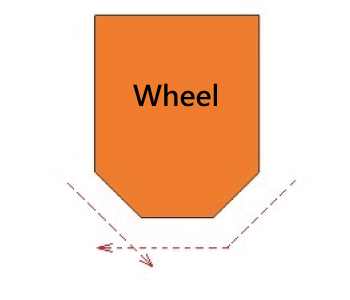 Chamfer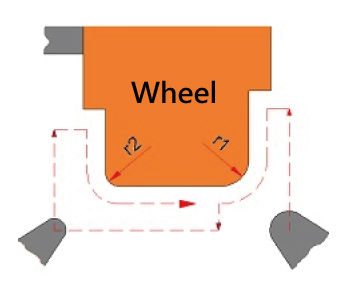 Two Side Radius
Graphic conversational grinding modes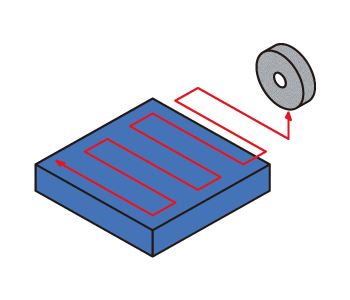 Surface Grinding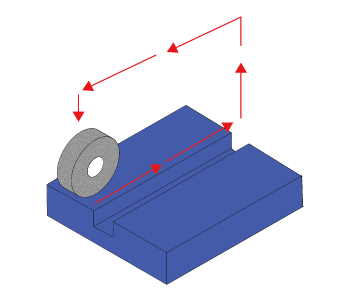 Slice Grinding(Single Way)
Vari-Pitch/Depth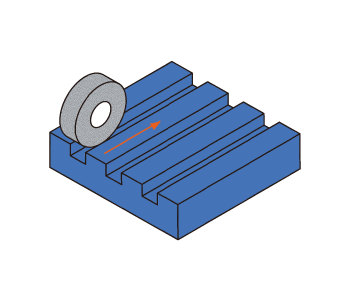 Step Grinding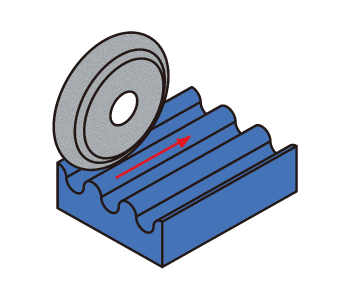 Profile Grinding
Machine Design Feature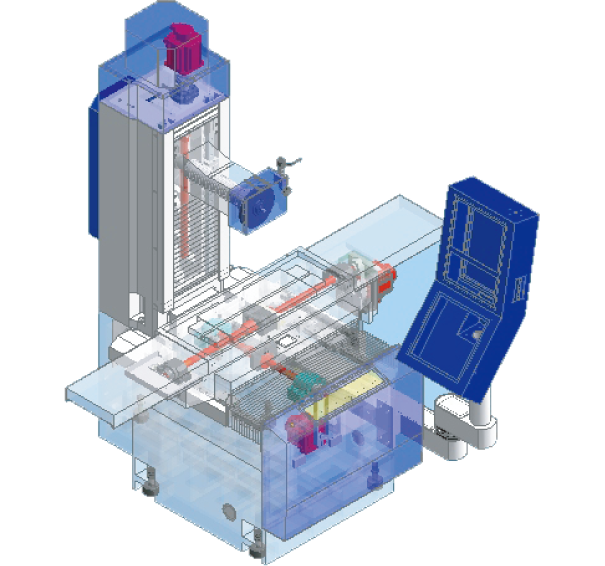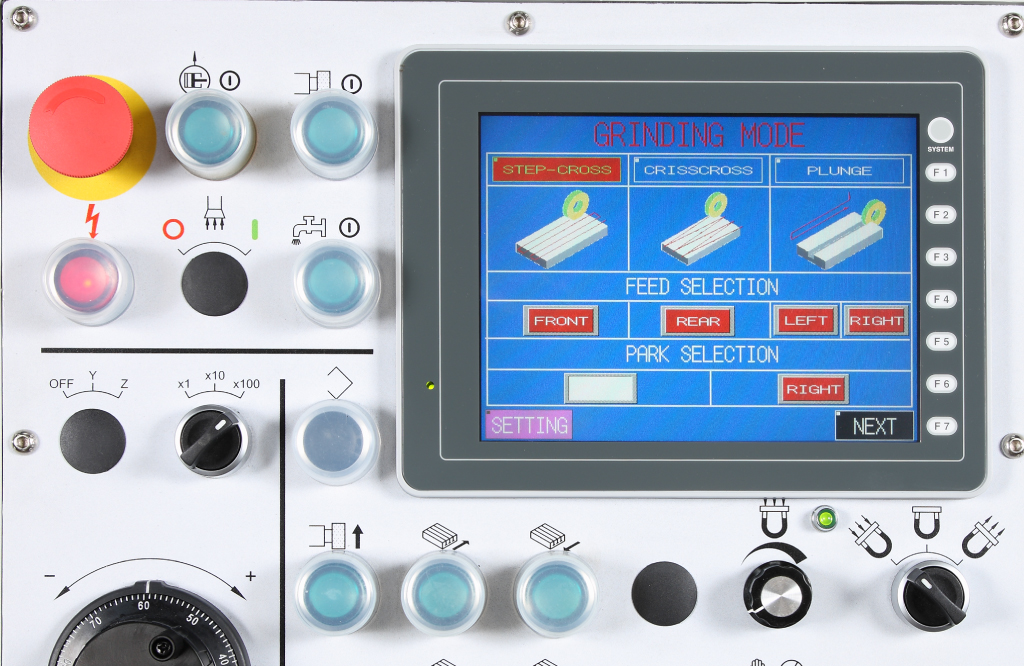 Control Features
Multiple Box Slicing function
High speed wheel dressing
0.001 mm (0.0001") least increment input.
Graphic conversational programing for Grinding and Dressing with automatic compensation
Grinding path simulation mode by turning MPG
Graphic grinding path display
Surface / Slice / Crisscross / Profile grinding modes are standard
Additional final finish grinding function after cycle end
Part program can be stored for future grinding purpose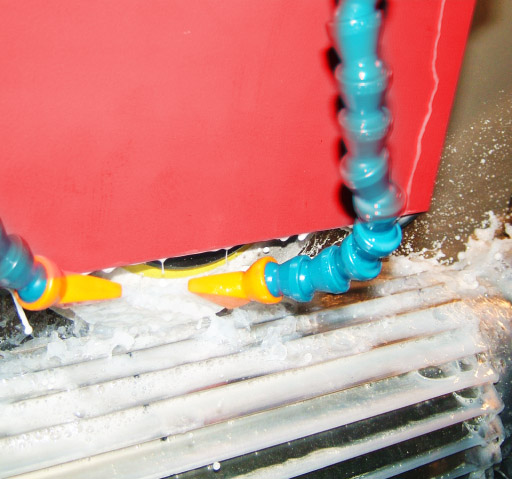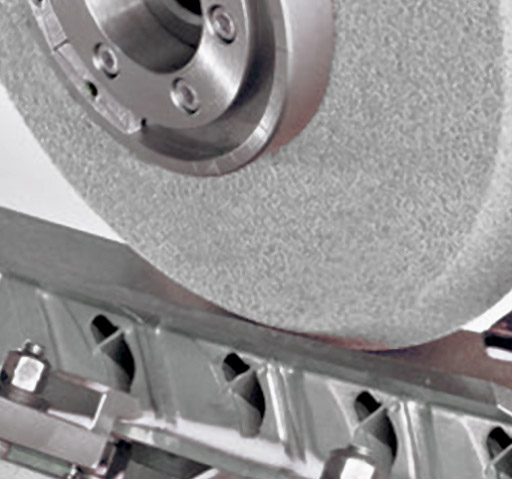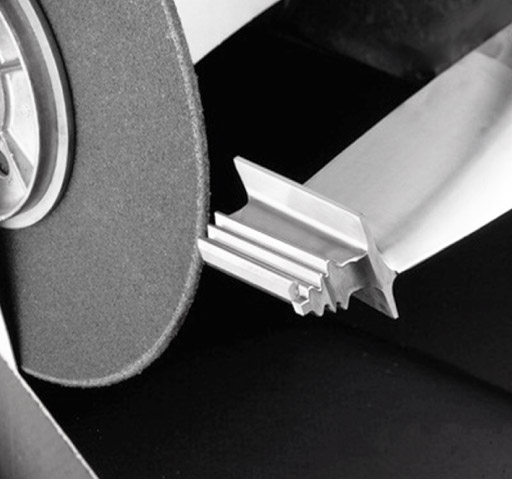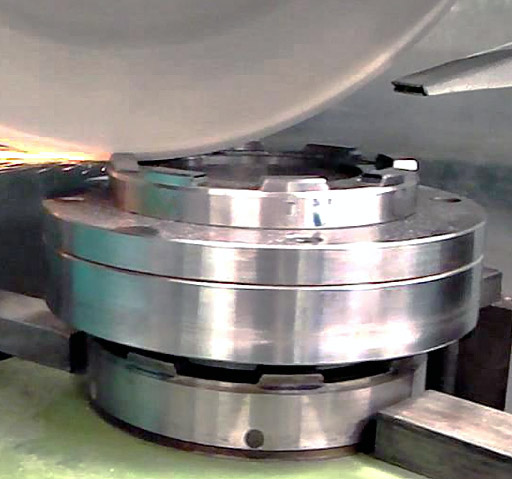 Compare

820CNC II

Compare

820CNC III

Compare

1224CNC II

Compare

1224CNC III

Compare

1632CNC II

Compare

1632CNC III

Compare

2040CNC II

Compare

2040CNC III

Compare

2060CNC II

Compare

2060CNC III

Compare

2448CNC II

Compare

2448CNC III

Compare

2460CNC II

Compare

2460CNC III

Compare

2480CNC II

Compare

2480CNC III

Compare

24100CNC II

Compare

24100CNC III

Compare

24120CNC II

Compare

24120CNC III

Capacity
Maximum grinding (width x length)
mm
200X500
200X500
300X600
300X600
400X800
400X800
500X1000
500X1000
500X1800
500X1800
600X1200
600X1200
600X1500
600X1500
600X2000
600X2000
600X2500
600X2500
600X3000
600X3000
Maximum distance for table surface to spindle centerline
mm
500
500
560
560
560
560
600
600
600
600
700
700
700
700
700
700
700
700
700
700
Table
Table size (width x length)
mm
200X500
200X500
300X600
300X600
400X800
400X800
500X1000
500X1000
500X1500
500X1500
600X1200
600X1200
600X1500
600X1500
600X2000
600X2000
600X2500
600X2500
600X3000
600X3000
Maximum longitudinal travel
mm
600
600
710
710
900
900
1060
1060
1060
1060
1260
1260
1560
1560
2060
2060
2560
2560
3060
3060
Maximum cross travel
mm
240
240
320
320
415
415
560
560
560
560
660
660
660
660
660
660
660
660
660
660
T-slot (No. x width)
mm
1X13
1X13
1X13
1X13
1X13
1X13
3X14
3X14
3X14
3X14
3X14
3X14
3X14
3X14
3X14
3X14
3X14
3X14
3X14
3X14
Longitudinal Movement
Hydraulic transverse feed
m/min
25
-
25
-
25
-
25
-
25
-
25
-
25
-
25
-
25
-
25
-
Rapid transverse servo feed
m/min
-
20
-
20
-
20
-
20
-
20
-
20
-
20
-
20
-
20
-
20
Cross Movement
Rapid transverse feed
m/min
5
5
5
5
5
5
5
5
5
5
5
5
5
5
5
5
5
5
5
5
Least increment input
mm
0.001
0.001
0.001
0.001
0.001
0.001
0.001
0.001
0.001
0.001
0.001
0.001
0.001
0.001
0.001
0.001
0.001
0.001
0.001
0.001
Elevation Movement
Rapid feed
m/min
5
5
5
5
5
5
3
3
3
3
2
2
2
2
2
2
2
2
2
2
Least increment input
mm
0.001
0.001
0.001
0.001
0.001
0.001
0.001
0.001
0.001
0.001
0.001
0.001
0.001
0.001
0.001
0.001
0.001
0.001
0.001
0.001
Spindle & Wheel
Spindle motor
HP
3HP (5HP opt.)
3HP (5HP opt.)
5HP
5HP
10HP
10HP
10HP (15HP opt.)
10HP (15HP opt.)
10HP (15HP opt.)
10HP (15HP opt.)
15HP
15HP
15 HP
15 HP
15 HP
15 HP
15 HP
15 HP
15 HP
15 HP
Spindle speed
rpm
3600
3600
1800
1800
1800
1800
1800 (1100rpm opt.)
1800 (1100rpm opt.)
1800
1800
1100
1100
1100
1100
1100
1100
1100
1100
1100
1100
Grinding wheel outside diameter
mm
ø200X13
ø200X13
ø360X50
ø360X50
ø410X50
ø410X50
ø410X50
ø410X50
ø410X50
ø410X50
ø410X50
ø410X50
ø410X50
ø410X50
ø410X50
ø410X50
ø410X50
ø410X50
ø410X50
ø410X50
Grinding wheel bore
mm
ø30
ø30
ø127
ø127
ø127
ø127
ø127
ø127
ø127
ø127
ø127
ø127
ø127
ø127
ø127
ø127
ø127
ø127
ø127
ø127
Motor
Hydraulic motor
Kw
0.74
-
1.4
-
1.4
-
3
N/A
5
N/A
5
N/A
5
N/A
5
N/A
5
N/A
5
N/A
Cross feed (AC servo)
kw
1
1
1
1
1
1
1.8
1.8
1.8
1.8
1.8
1.8
1.8
1.8
1.8
1.8
1.8
1.8
1.8
1.8
Vertical feed (AC servo)
kw
1
1
1
1
1
1
2
2
2
2
3
3
3
3
3
3
3
3
3
3
Longitudinal feed (AC servo)
kw
-
1
-
1
-
1
-
2
-
2
-
3
-
3
-
3
-
3
-
3
Machine
Net weight
kg
2200
2200
4050
4050
4500
4500
4900
4900
6560
6560
6100
6100
8800
8800
9850
9850
10900
10900
11990
11990
Gross weight
kg
2400
2400
4500
4500
5100
5100
5500
5500
7500
7500
6600
6600
9800
9800
10650
10650
11700
11700
12800
12800
Packing size (L x W x H)
mm
2290X2035X2290
2290X2035X2290
2850X2250X2590
2850X2250X2590
3073X2316X2590
3073X2316X2590
3500X2280X2550
3500X2280X2550
4860X2250X2250
4860X2250X2250
3060X2240X2070
3060X2240X2070
5180X2280X2550
5180X2280X2550
6290X2280X2550
6290X2280X2550
7600X2280X2550
7600X2280X2550
8200X2650X2550
8200X2650X2550
Standard accessories
Leveling Bolts with Blocks
Balancing Stand
Tool Box with Tools
Grinding Wheel with Flange
Wheel Extractor
Spindle Inverter
Diamond Pen with Holder
Working Light
Three-Color Warning Lights
Operation Manual and Part List
Coolant Tank
Splash Guard For Table
Optional accessories
Electromagnetic Chuck.
Permanent Magnetic Chuck
Fine-Pole Permanent Magnetic Chuck
Tilting Permanent Magnetic Chuck
Chuck Controller
Oil Mist Collector
Dust And Mist Collector
Dust Collector
Rotary Table
Indexing Table
Single Disc Roller Dresser
Multi-tip Diamond Dresser
Roller Type Balancing Stand
Linear Scale (Y/Z Axis)
Fully Enclosed Splash Guard
Extra Grinding Wheel Flange
Coolant System w/ Magnetic Separator
Coolant System w/ Paper Filter
Coolant System w/ Magnetic Separator and Paper Filter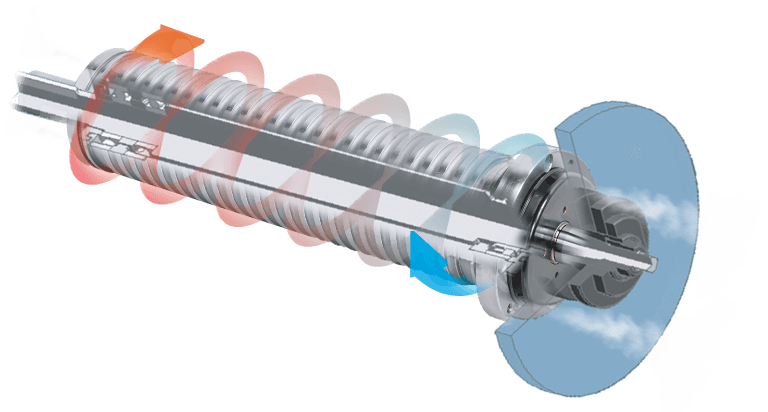 Spindle Air Purge design
The air purge designed spindle generates positive air pressure between the spindle and spindle housing. The spiral groove design helps keep the spindle cool and efficiently prevents small chips from entering.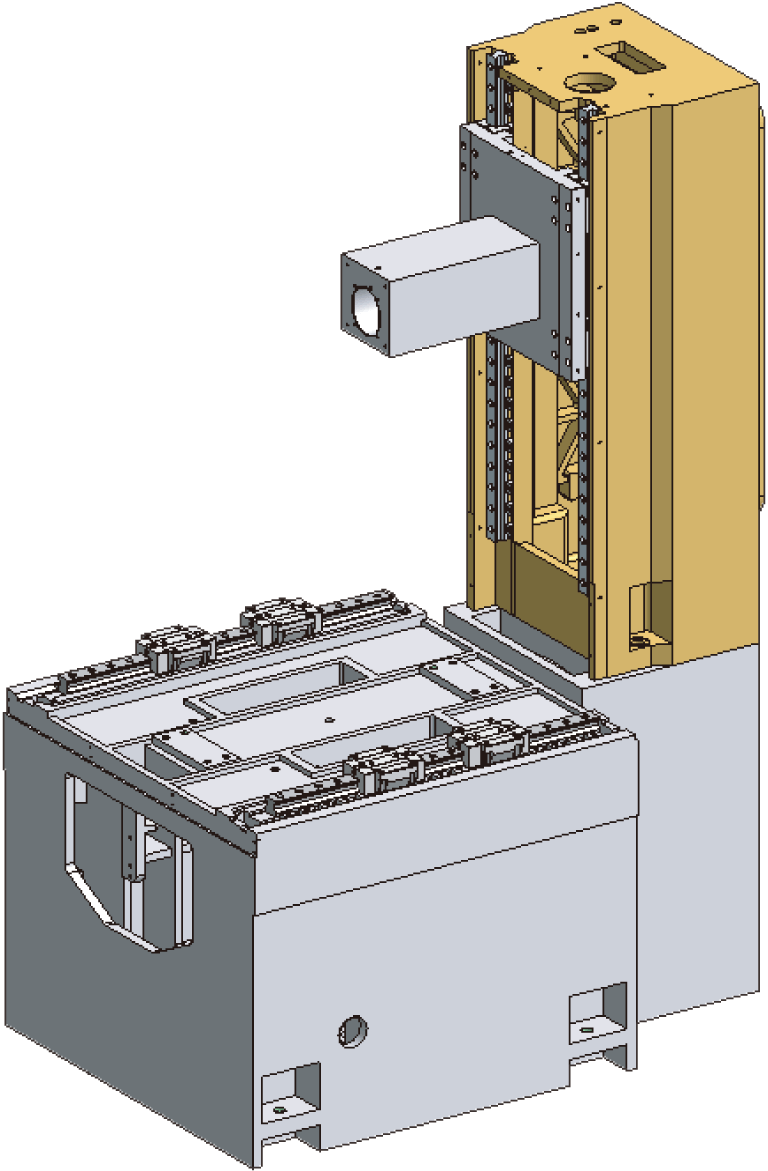 Machine Design
Extra wide 774mm (30.47") machine base design, providing excellent rigidity for low vibration dynamic grinding, 435mm (17.12") large column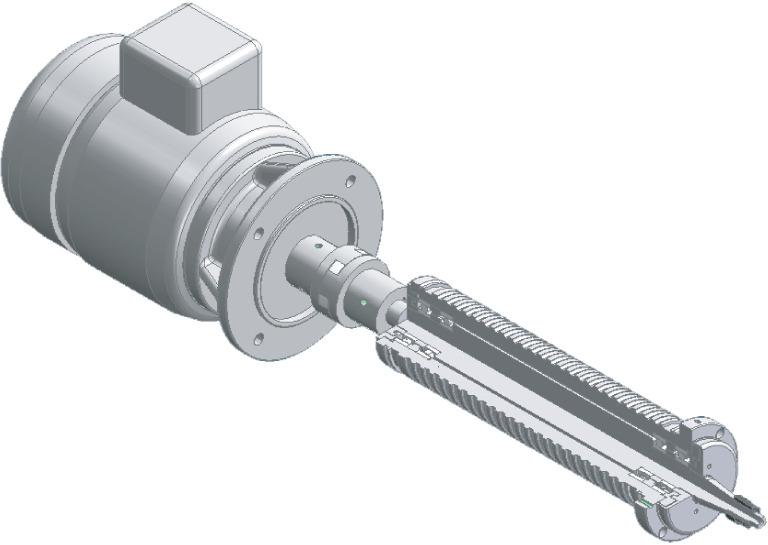 5 HP Spindle Motor (EASY 820)
An optional 5 HP spindle motor is available to work with the ultra heavy duty spindle for tough material or creepfeed grinding.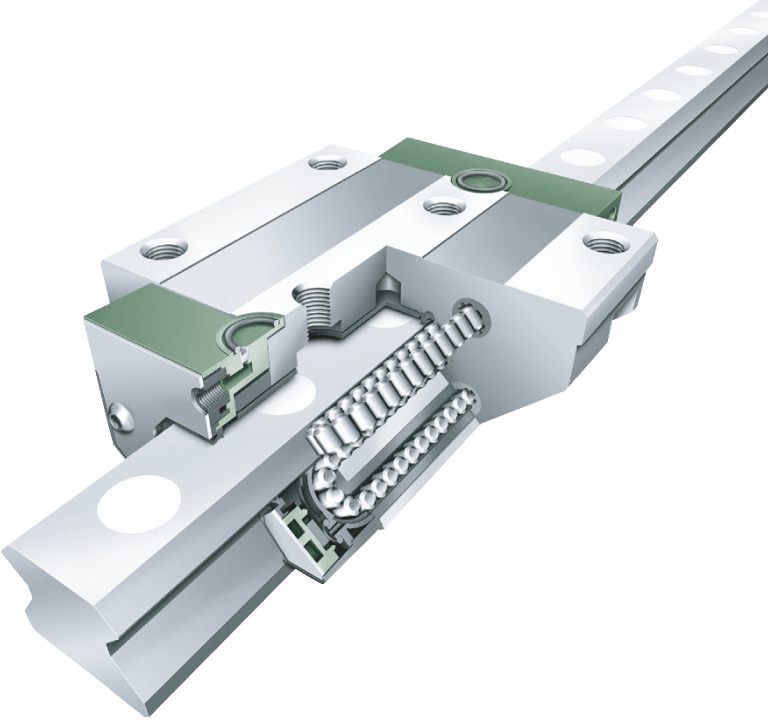 Roller Type Linear Ways
Roller type linear guide ways are used in Y axis and Z axis of EASY-820 for superb rigidity and micro feed acuracy.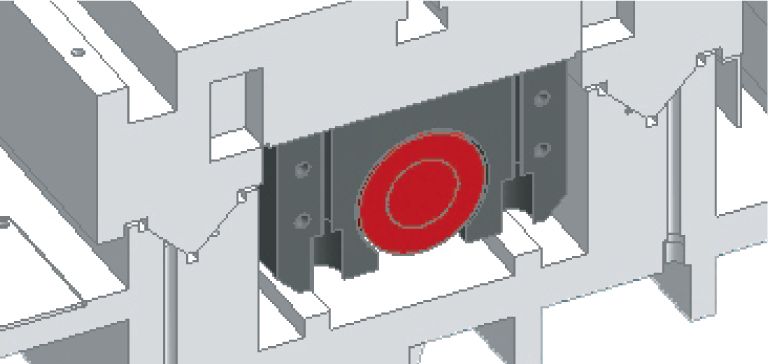 Precision hand scraped longitudinal travel guideways with hydrostatic oil film technology and Turcite-B coating to assure the positioning accuracy and machine longevity.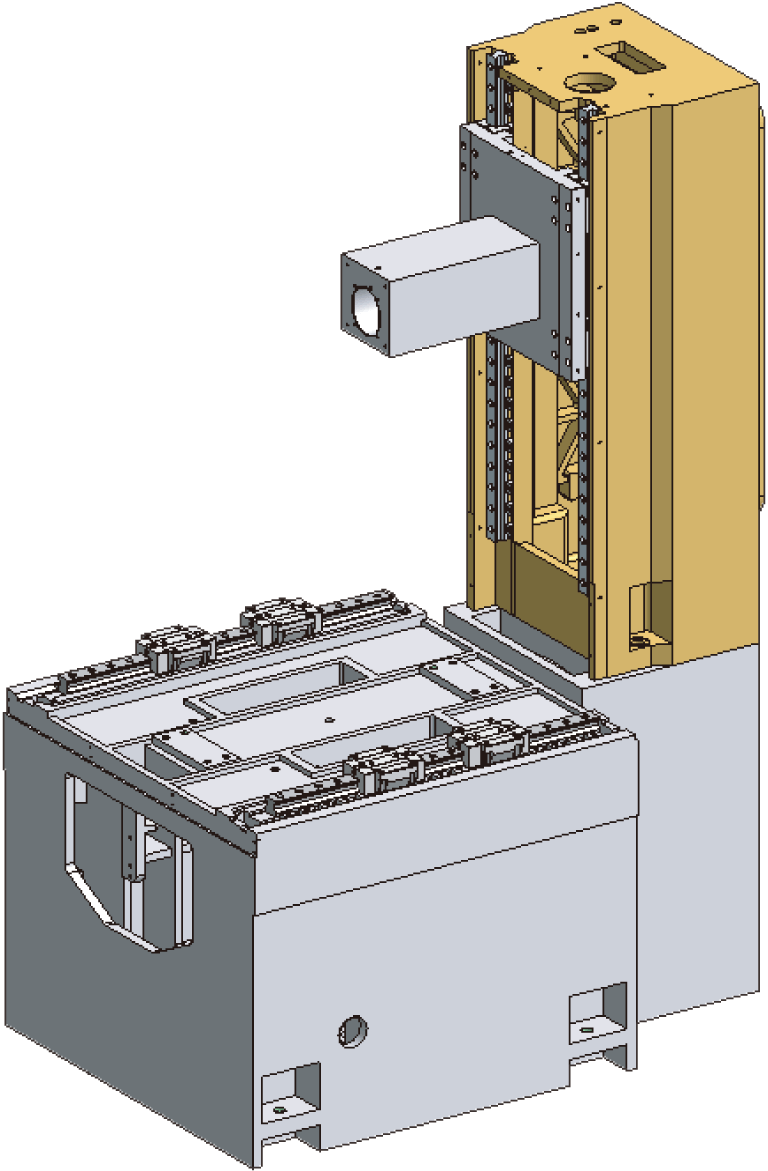 X, Y, and Z axes are driven by A.C. servo motor and precision ballscrews, providing high positioning accuracy and repeatability.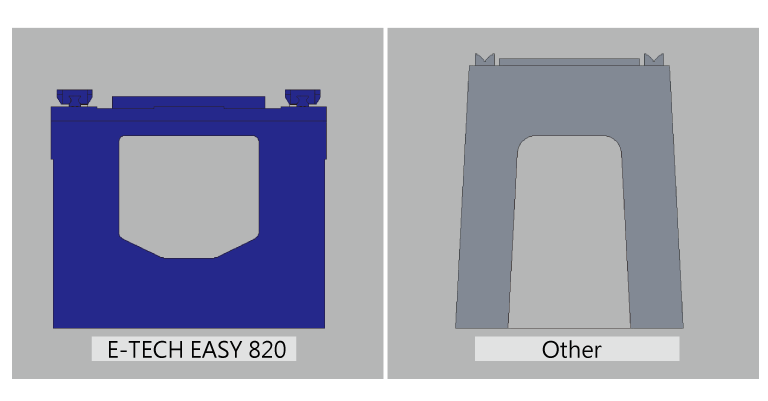 Ultra Rigid Box Structure Design
Box-structure machine base is made of Meehanite cast-iron to guarantee the superior rigidity and stability of machine. Machine net weight : 2,200 kgs (4,840 lbs).
EASY series machines can be configured as 2 or 3 axes CNC. Table size ranges are 200x500, 300x600 and 400x800 mm. to max. 600x3000mm.
The EASY series CNC surface and profile grinder with its EASY to learn, EASY to program, shop floor language, is indeed an innovation for close-tolerance, repeatable, multi-purpose grinding. The EASY Series incorporates all the excellent features required for high precision grinding. Due to the machines versatility, it is suitable for numerous high accuracy, complex contouring and forming applications.
The operator doesn't need to use G or M codes to program the grinding functions. You just input the grinding values into the graphic conversational screen for both grinding and wheel dressing cycles.
The EASY control also allows for G or M code programing or down loading programs from a CAD file through the USB ports.