An Experienced Grinding Machine Manufacturer with Extensive Expertise
Established in the 1950s, e-tech has been working in the sector of machinery for over 70 years. In the beginning, President Zhu and his family members started the business of grinder production in Taiwan. At the time, e-tech engineers acquired many critical technologies due to their extensive fieldworks in the industry. Later, due to the growing number of inquiries, President Zhu founded the e-tech USA in the 1990s in order to provide services for customers in the North American market.
Mastering Key Technologies to Grind.
Integrating the profound industrial experience in Taiwan and the US market, e-tech has built a comprehensive grinding machine database, providing professional services for users of grinders all over the world. Moreover, e-tech offers OEM and ODM services for customers in Germany, USA, UK, Switzerland, and Spain. Meanwhile, grinders with the e-tech labels are also sold worldwide. All of e-tech machines are made in Taiwan, and the company is committed to providing its customers with machines that meet the best quality in the world with a wide variety of industrial applications.
Localized Solutions &
Precision Inspection
The product inventory of e-tech includes cylindrical grinders, internal grinders, surface grinders, centerless grinders, and complex grinders for internal & external diameters. We offer localized services for users, and our turnkey solutions are highly appraised by users around the world. Inside our headquarters, there is a service center and a QC center installed with many high-end inspection devices. Our technicians and QC experts conduct serious inspections as well as measurements in order to ensure the product quality.
We Build Customized Grinders for Diversified Processing Demands.
Besides e-tech Taiwan, e-tech Shanghai, and e-tech USA, there are still many e-tech offices in the world. One of the crucial functions of all these foreign offices is to serve as training centers of after service for local agents. If you have any problems with your machines, please contact us. We are confident that you will be satisfied with our services.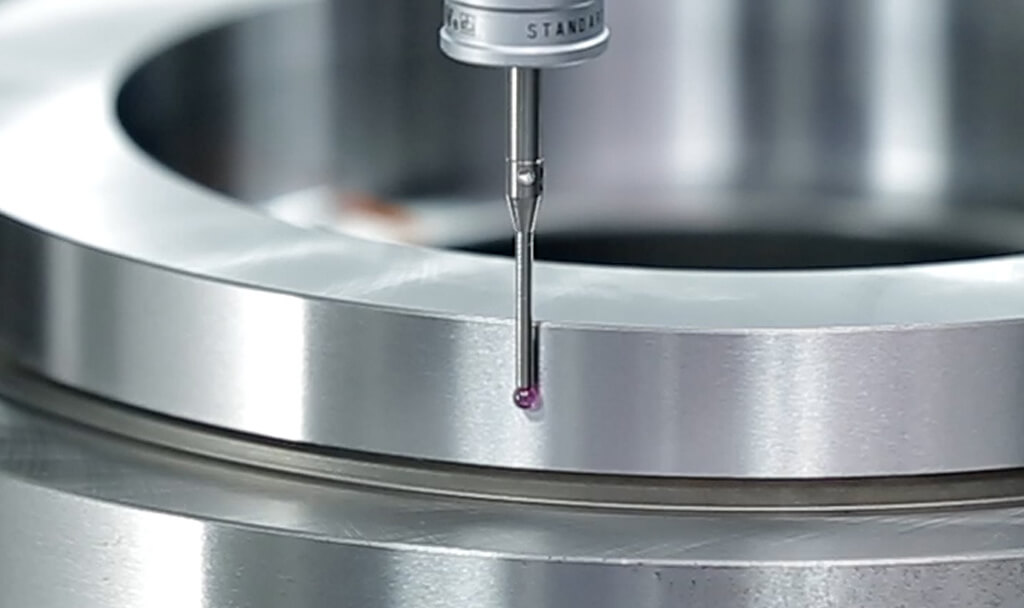 Global Marketing
The global marketing and service network of e-tech covers the USA, Mexico, UK, Netherlands, Italy, Russia, India, China, Singapore, Malaysia, Thailand, Vietnam, Taiwan, Philippines, Korea, Japan, Hungary, Norway, Czech Republic, Germany, Turkey, Bulgaria, South Africa, Dubai.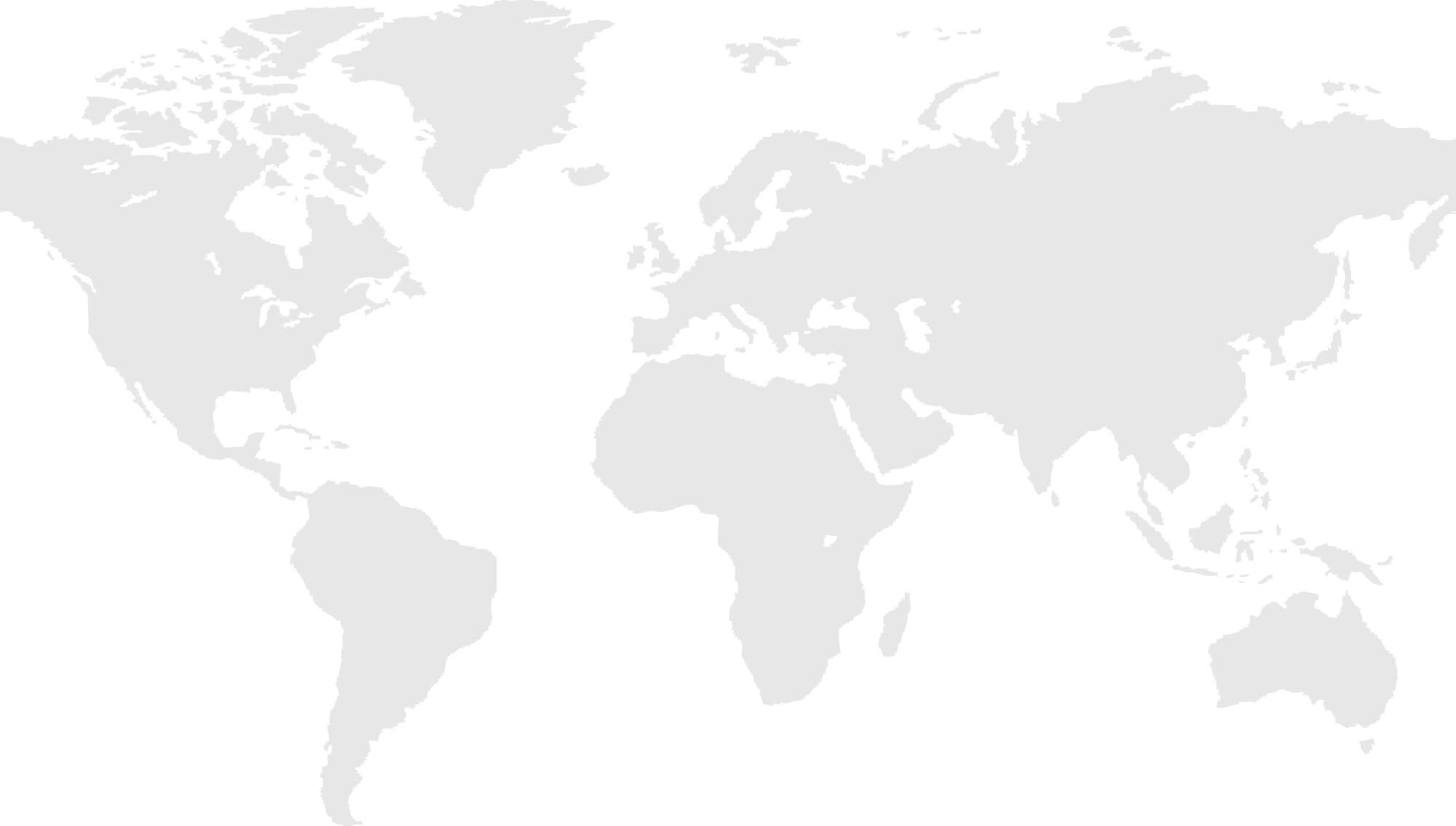 USA
Mexico
UK
Italy
Netherlands
China
Taiwan
Japan
Korea
Vietnam
India
Singapore
Thailand
Malaysia
Philippines
Russia
Turkey
Germany
Czech Republic
Norway
Hungary
Bulgaria
South Africa
Dubai
History
2021
Introducing "Tai Chi" Spindle of CNC cylindrical grinder
2020
EGM-350L is awarded in Best Product Design
EGM series is awarded as "The best product" by National Brand Yushan Award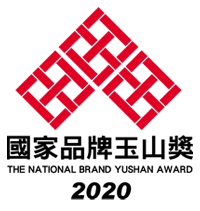 2019
Initiate vertical grinder briefing and sign the contract with 4 companies before launching
2018
Introducing ERP for lean management
The sales of EGM series achieves 50 sets in the first year
Obtaining ISO9001 and CE certificates


2017
After Sales Service Center for Machine Application" was established in order to implement comprehensive pre-sales planning.
The R&D of EGM series was completed.
Awarded with Excellent Trademark Award
New corporate identity system (CIS) of e-tech was created.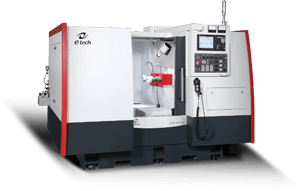 EGM-350 CNC
EGM-350L CNC

EGM-450 CNC
2016
Keep Improving
Purchased WENZEL CMM and MAHR roundness inspection devices.
Started up the R&D of the EGM series (complex grinder for internal & external diameters).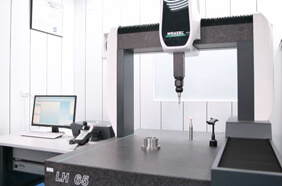 2015
Started up the marketing strategy for the Chinese market.
2014
Moved to the plant located in Sec.4, Changping Rd., Daya Dist., Taichung City
2011
Started up the R&D of EGP series (Cylindrical grinder)
e-tech participated in the global trade shows such as EMO, IMTS, and JIMTOF for the first time.

2010
Started to produce centerless grinders and surface grinders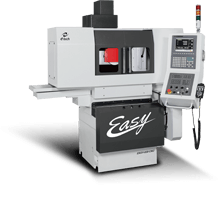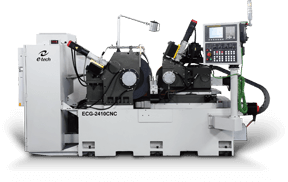 2009
Establishment of operation headquarters in Taiwan

2003
Obtained the OEM agreement of a well-known UK brand
1998
Establishment of the R&D center in e-tech USA
1994
President Zhu established the e-tech USA.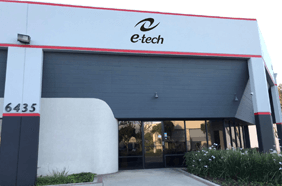 Business Motto
"Pursuing World Record & Market Globalism" is the business motto of e-tech.
Technical / Products Services: Innovation and Quality are our top priorities.
Maintenance / Warranty Commitments with Comprehensive Sales Services
E.

Experienced Service Team

T.

Thorough Quality Management

E.

Elaborated Training plan

C.

Comprehensive Sales Service

H.

High-Class Product Warranty
Our Promises
Best Partnership
We stand with our customers, and listen to their requests.
Focused on the Grinding Expertise
We only manufacture grinding machines.
Business is giving back to get on
Optimizing the procurement process to boost efficiency, e-tech gives back advanced machine competence back to customers.
Rigid Management
We adopt rigid standards towards the qualities of each grinding machines. Moreover, e-tech promises on time delivery to every customer.
Instant Service
e-tech has always been able to solve customers' problems in a short time.
Uncompromising Quality
We will always keep our eyes on every detail, ensuring good product quality.
Sincerity
We take care of customers' project as it is e-tech's own project.
About Our LOGO
The idea of e-tech's logo comes from the arrival of the internet generation in which many things are connected with the electronic technology as well as the internet. Utilizing the technology in this era, e-tech engineers listen to customers' requirements and optimize the design of grinding machines, solving problems by the latest scientific know-how.
Solve Problems with Technology
As the flying knife shown on the logo, e-tech is able to solve all kinds of problems with its strength.